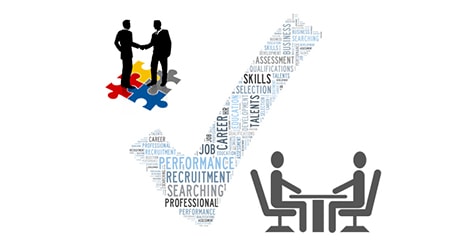 First of all, before analyzing the benefits of graphology in the corporate sector we need to understand the real meaning of "Graphology". Graphology deals with identifying the person and their type of personality by understanding their style of handwritten scripts.
Graphology is a field that can aid other fields and go hand in hand with especially with your business activities. It helps you to be better at recruitment, in the process of succession planning, choosing the perfect business partner, dealing with corporate issues, and recognizing unethical practices. Let's understand how Handwriting & Signature Analysis can be of use in the corporate sector:
Selecting a team of choice is important to make an organization work perfectly in long run. By having graphology as one of the criteria for recruitment, recruiters can identify qualities and much more. This process will definitely help the organization to grow.
Graphology can even be useful for the currently working employees in an organization. By analyzing people with the help of graphology, we can categorize them according to their potential and can provide them a specific position. This can help people work better with their field of interest.
Choosing the right partner:
It can help with finding the right business partner for you in this competitive environment. We can use graphology to recognize the right business partner with the same ideology as us.
Helpful for the development of an individual or a group of people who are working and facing issues in teamwork. We can work on strengths and weaknesses by finding where we are lacking in business because of problems in our personality traits.
To identify unethical practices:
The organization regularly faces business misfortunes because of internal issues, conflicts among groups, and unethical exercises. Using graphology, one can detect frauds, lies, immoral conduct to prevent any kind of problem in an organization.
To Conclude
Graphology can positively help you to make your organization and the people working in it grow. Best Graphologists can help with perfect analysis to make you achieve your goals and targets. This is one of the best tools to fix your weaknesses and to make you realize your strengths.
"Graphology has become a tool which can take your businesses to new heights."
Related Posts